Check Out These Sports Betting Books Before Your Next Sports Bet
Amongst a plethora of mediums giving way to the exciting arena of sports betting, sports betting books ultimately supply insight. Reading up on sports betting literature from tipsters and handicappers is a tremendously advantageous tool. Especially when all things considered, books are serve as a classroom and a teacher. On the whole, sports betting books specifically explore successful strategies and methodologies and on the other hand, steering you clear of systems that aren't so successful. 
As the sport betting industry grows and niche markets appear, experts arise giving way to specialized betting strategy as well as sport betting lingo. All of which, specifically customizes each betting market to carry a wealth of information. This information is delivered in sports betting webinars, sports betting tipsters on Twitter and in regards to this article, sports betting books that every sports bettor needs to read. In sum, reading sports betting related material essentially accelerates the punter's comprehension. As a result, their betting system significantly improves. Sports betting is essentially learning how to handicap, how to estimate probabilities and what to look for in terms of odds.
Students in any practice and craft arrive at reading the works and theories of the greats that came before them. In essence, learning through another's experience is an excellent means to understanding how to strategize from numerous vantage points. Punters may feel like following a hunch when it comes to placing a bet. However, considering the advice of pro sports bettors is first and foremost, a tactical plan of attack. To be noted, a punter only knows as much as they think they know. Moreover, by reading sports betting books, they obviously learn much more. In sum, strengthening their bet.
THE TOP 7 SPORTS BETTING BOOKS EVERY SPORTS BETTOR SHOULD READ
As shown above, to read anything sports betting related material tones and primes the punter with expertise. Learning through personal experience as well as through other punter's experiences is precisely the way to develop a strong betting system. Given these points and the following 7 books  to consider, a punter's betting strategy is essentially equipped to evolve. In short, as long as they're open enough to turn the page.
7. 'SHARP SPORTS BETTING' BY STANFORD WONG
Commonly referred to the "Bible" of sports betting, Stanford Wong compiles his statistical and probabilistic background to the world of sports betting. To be noted, this book is suited for for beginning and intermediate sports bettors. However, even advanced sports bettors are able to obtain some good statistics/charts from this sports betting book. 
In brief, this 400 page book covers the various kind of sporting bets. Most notably, Wong looks at sports gambling from a mathematical standpoint and focuses on football. By and large, punters who enjoy probability and statistics will enjoy this book. Additionally they'll learn to enjoy the Poisson distributions discussions and how probabilities of events can be analyzed to improve results. 
First, one betting them discussed is Wong's discussion of "trends" and how they often turn out to be "noise." Altogether going through factors such as motivation, injuries and other handicapping techniques. A particular feature that stands out in this among all sports betting books is the charts and statistics that show the probabilities of various scores; the odds of pushing on sides/totals and win-loss charts at various spreads, to name a few.
6. 'THE SIGNAL & THE NOISE' BY NATE SILVER
To be noted, Nate Silver is one of the nation's most influential political forecasters. In this super book, Silver examines the world of prediction therein investigating how punters can distinguish a true signal from a universe of noisy data. After all, most predictions fail so Silver deepens the reader's appreciation of uncertainty.
As a result, a reader's predictions has the potential to improve too. In sum, Silver reviews the "prediction paradox." In brief, the more humility punters have about their ability to make predictions, the more successful they can be in planning for the future. Silver seeks truth from data. For example, he observes that the most accurate forecasters tend to have a tremendous command of probability. Furthermore he evaluates how these forecasters think and thereafter what bonds they share.  In sum, Silver found they tended to be both humble and hardworking. 
From the health of the global economy to the ability to fight terrorism dependent on the quality of our predictions, Nate Silver expands a punter's horizons. Learn more about healthy sports betting habits as opposed to habits you want to ditch as soon as possible. 
5. "MATHLETICS' BY WAYNE L. WINSTON
First and foremost, punters read how to use simple mathematics to analyze a range of statistical and probability-related questions in professional  basketball,baseball, football, as well as sports gambling at large. Gain an outside edge to winning sports bets by reading Mathletics. In addition, learn how the mathematical methods that top coaches and managers use to evaluate players and improve team performance. 
It reads like a blend mashup of fun math problems paired with sports stories of real life games, teams, and players. All of which, is salt and peppered with personal anecdotes from Winston's work as a sports consultant. Furthermore, punters experience an abundance of easy-to-read tables and illustrations which illuminate the math concepts. For example, arithmetic, basic statistics, probability, and Monte Carlo simulations.
Learn the answers to common sports betting questions such as:
How does professional baseball evaluate hitters?
Is a singles hitter like Wade Boggs more valuable than a power hitter like David Ortiz?
Should NFL teams pass or run more often on first downs?
Could professional basketball have used statistics to expose the crooked referee Tim Donaghy?
Does money buy performance in professional sports?
4. 'LAY THE FAVORITE' BY BETH RAYMER
In the long run, the sports betting underworld is revealed in Lay The Favorite, A Memoir of Gambling. For the most part, the high-anxiety world of sports betting is quite a myriad and within sports betting books, reader read up on all the angles of former punters.  This funny and charming examination of Beth Raymer's years in the high-stakes world of sports betting is a super read.
From assistant to expert, the retelling of Beth's experiences in unregulated offshore sports books is thrilling to say the least. It's truly a tale of lying, cheating, stealing, and running, until Beth is the last man standing. All of this spins from the simple onset of Beth Raymer arriving in Las Vegas in 2001, hoping to land a job as a cocktail waitress at a big casino. For every punter who enjoys rooting for the underdog, Lay the Favorite is entertaining, riveting and inspiring.
3. "FIXED-ODDS SPORTS BETTING" BY JOSEPH BUCHDAL
Published in 2003, this sports betting book is only a mere 224 pages yet filled to capacity with useful information for punters. Fixed Odds Sports Betting: Statistical Forecasting and Risk Management examines via numerous numerical techniques, how fixed odds punters can beat the bookmaker. As a result, protect profits through a sensible approach in risk management, and therein, turn a high-risk gambling into a form of low-risk investment.
In fact, punters specifically learn more about sports betting topics such as:
Exclusive markets in fixed odds sports betting.
Overall, the bookmaker's overround.
Ultimately, value betting.
By and large, a sports prediction ratings systems.
In sum, profitability and risk.
Discusses singles versus accumulators.
An overview of staking plans and money management.
In brief, the favourite-longshot bias.
All in all, premium sports advisory services.
Access to betting records and the significance of the testing.
Teaches how to adopt a numerical approach to fixed odds sports betting.
Reviews an in-depth examination of betting risk and money management.
Utilizes extensive data analyses and staking plan computer simulations.
Exposing long-standing myths surrounding fixed odds betting.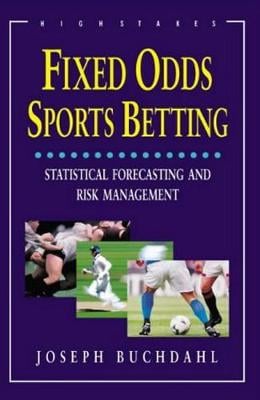 2. "WEIGHING THE ODDS IN SPORTS BETTING" BY KING YAO
Although the sports betting industry changes and adapts quickly, sports betting books like Weighing The Odds in Sports Betting provide insight. In sum, this briefs punters on how to effectively adapt and continue to make good sports bets even as the market itself evolves. While all sports betting books are suggested to be used as a guideline to sports betting rather than a blueprint, this book in particular rings with solid sports betting expertise.
Given these points, Weighing The Odds In Sports Betting provides sports bettors with tools by showing them several key topics. For example: how to evaluate, how to compare and how to view sports betting from an analytical perspective as opposed to from a gambling perspective. Improve your betting strategy at large and think analytically about sports betting by the end of reading this sports betting book. Ultimately take the maneuvers provided in this book and thereafter make the according adjustments to strengthen your next bet.
"CONQUERING RISK: ATTACHING VEGAS AND WALL STREET" BY ELIHU D. FEUSTEL

In conclusion, conquering risk is in essence, the plight of nearly every sports bettor. To sum up, In Conquering Risk: Attaching Vegas and Wall Street, punters can expect four in-depth winning models for MLB, NFL, NCAA Football and WNBA explained. In addition, methods for handicapping sports, as well as a variety of approaches to exploiting sports market inefficiencies and incorrect assumptions of bookmakers are examined and discussed too.

All in all, punters walk away, more informed and able to answer questions like:

How important is diversification?

Are investors in individual stocks just gambling?

Is maximizing portfolio growth worth taking on added volatility?

Is sports betting a better investment than per say, stocks?  

 
Generally speaking, reading gives more insight and expertise to the reader. Enjoy the above mentioned sports betting books and keeps priming your sports betting knowledge. To sum up, it makes the difference between those who know and those who ultimately know not.