Sports Betting Youtube Channels That Every Sports Bettor will 'Like'
From betting strategies, to casino reviews, to how to place bets, sports betting Youtube channels significantly offer punters insight. Markedly every channel has its own speciality ultimately focusing on themes central to the administrator. In general, as there is a niche for every sports bettor, there's also a sports betting youtube channel for every niche.
Therefore, punters have the instant accessibility of sports betting expertise on a free media platform. In sum, between sports betting books, sports bettor podcasts and tipsters on Twitter, sports bettors have a lot of stimuli. As deep as a rabbit hole doth go, Youtube itself goes deeper, providing endless amounts of sports betting videos. In sum, if a punter seeks something specifically related to sports betting, then all they need to do is, 'Youtube it.'
In particular, Youtube celebrities emerge from sports betting Youtube channels. These individuals accrue videos with enough likes and become overnight clickbait. To be noted, every punter should ultimately use their heads when it comes to taking advice from anyone. With this in mind, everyday punters accelerate their sports betting knowledge free of charge through watching sports betting insight on betting systems or online casinos.
In detail, YouTube channels are a source for sports odds, picks, news and betting info. Check out tips and tricks from YouTube personalities and pro gamblers, with some channels having millions of subscribers and billions of views. Generally speaking, there's a Youtube channel and sports betting video for every sports betting market in the gambling industry.
Another key point being that viewers can read comments in the scroll. In return, after watching sports betting YouTube channels punters leave comments and choose to 'like' or 'dislike' it. On the positive side, the punter learns from both the video and the comments.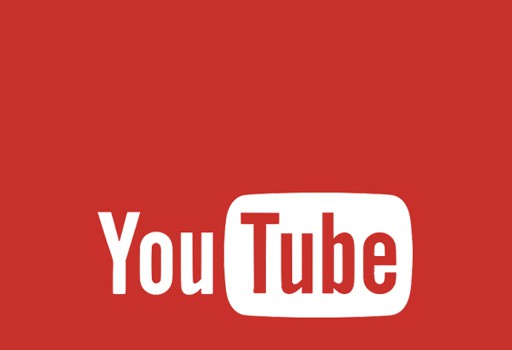 Sports Betting YouTube Channels to Watch Now
With 29,315 subscribers, Kev's Picks, a sports betting YouTube channel is worth subscribing to so as to receive new videos on their release. In particular, this channel focuses on uploading sports betting and daily fantasy sports picks and strategies. Subscribe to the page by clicking on the Subscribe button available on the YouTube page. By and large, Kev, the administrator is a sports bettor, DFS player, and FantasyLabs Pro Team member. 
Check out this sports betting YouTube channel now at: https://www.youtube.com/user/thesportsgeekvideos/about. 
With 1,741 subscribers, OddsShark declares itself as a 'sharper way to bet.' Ultimately their channel's video aim to provide everything a punter needs to become the savvy bettor that a sports books might fear. 
Check out sports betting related episodes on OddShark. For example:
Jonny OddsShark on Chicken Dinner – October 12: 

OddsShark's Jon Campbell chats with Sam on Chicken Dinner guys weekly. Jon talked about his NFL and CFB picks this week.

Jonny OddsShark – NFL and NCAAF picks on Outkick the Coverage
OddsShark's Jon Campbell chats with Clay Travis on Outkick the Coverage. Jon and Clay talked about Jonny's favorite bets for this weekend in the NFL and college football.
Jonny OddsShark – Sportsnet 590 – October 5:

OddsShark's Jon Campbell chats with Ben and JD on Sportsnet 590. Jon talked to the guys about his picks in Week 5 action in the NFL and his thoughts on the World Series futures.
Check out this sports betting YouTube channel now at: https://www.youtube.com/channel/UCpPe3ydV1aUL3atXLX0uoGg.
With 1,269 subscribers, this sports betting YouTube page is run by Jim Feist. To be noted, America's longest-running sports handicapping show is hosted by award-winning Las Vegas legend Jim Feist as well as Dave Cokin. On this page, punters find free sports betting analysis and picks every morning. To be sure, the videos cover tips and strategies as well.
With sports betting episodes like:
PROLINE | NFL Week 4 | NFC East | Steelers/Ravens | Raiders/Broncos | Sept. 28, 2017

Specifically looking at the NFL Week 4 line moves. In addition to the Poll Question of the Week: Who Wins the NFL East? In addition, also examined is the Steelers/Ravens and the Raiders/Broncos TV football games with free picks.

Proline: NFL Betting Preview Steelers/Ravens, Oct. 1, 2017

Specifically looking at the Pittsburgh Steelers versus the Baltimore Ravens in an AFC North showdown. In brief, they examine the game, the line movements, plus Jeff Saad of Las Vegas Sports Services. In the long run, providing a free pick on the game.
Check out this sports betting YouTube channel now at: https://www.youtube.com/user/sportsbetting. 
With 47,348 subscribers, this sports betting YouTube channel grossed almost 16 million views from all its uploaded videos. In specific, there's in-depth coverage on fantasy football, with DraftKings and FanDuel as a primary focus. Moreover, subscribers can expect to see 3-4 videos added daily. Most importantly, their most popular videos have attracted over 200,000 views alone. 
With sports betting episodes like:
Week 6 Rankings Reveal: RBs and QBs w/ Jake Ciely | Fantasy Football 2017

First and foremost the episode is hosted by Justin Boone of the Score and Chris Meaney are joined by RotoExperts' Jake Ciely. Next, these two go on to discuss Jake's Week 6 RB and QB Rankings. Exploring question like, is Alvin Kamara the real deal? Going on to examine, is DeShaun Watson now in must-start territory?

Fantasy Football Week 7 Top Waiver Wire Pickups and Q&A | Fantasy Football 2017 | FNTSY Live Wire

 

Both Tim Gilbert and Chris Meaney talk about the players punters need to know about on the waiver wire for fantasy football week 7 pickups. In addition they simultaneously answer punter's questions as well.
Check out this sports betting YouTube channel now:
https://www.youtube.com/channel/UCXooQQFpbKQzTqEyODyCu3g
Since March 2014, Rotogrinders has accrued over 23,181 subscribers and they cater to building line-ups for a range of fantasy sports. Covering sports betting markets across the NFL, MLB, NHL, NBA, and PGA. In addition it covers fantasy sports games including DraftKings, FanDuel, Fantasy Draft, to name a few. In brief, their videos are educational fantasy sport bettors that seek a bit of assistance and direction. As a result, the expert picks videos are one of the biggest draws for the channel. 
Check out sports betting episodes like:
RotoGrinders Lineup Builder Walkthrough
LineupBuilder Tutorial
FanDuel
DraftKings NBA Strategy
Pokerstars offers some engaging and educational videos for everyone willing to start playing poker either professionally or just for fun. The content is traditionally rated 18+. So far it is the largest and the most frequently visited gambling channel on YouTube with 288 943 subscribers and more than 105 million views. The content is being updated on a regular basis.With sports betting episodes like:
 PokerStar Top 5

Live-Stream Archives

2017 World Series of Poker Vlogs – Las Vegas
Pokerstars Championship Monte Carlo 2017
Pokerstars Makes Millions
Team PokerStar Online – Short Documentaries
LIve Poker Tournaments
PokerStar Duels
Spin and Go Millionaires
Check out their sports betting YouTube channel now at: https://www.youtube.com/user/Pokerstars.   
The sports betting Youtube channel is the official Bwin page. Respectively it counts 81k users. By and large, this is nearly four times bigger than the Pechanga Casino's base. In sum offering 528 uploaded videos, the channel has got 31, 133, 243 views in total. 
With sports betting episodes arranged in trends like:
Country
Clubs
Bwin vs Freekickerz
Bwin Skills Series
BwinClassics
MotoGP
Poker
Check out the sports betting YouTube channel at: https://www.youtube.com/user/bwin.
Punters need only follow Betsafe in social media for the most entertaining sports content. With over 40,341 subscribers, Betsafe is the official betting partner of Manchester City FC.  Check out various videos highlighting themes particular to the site's overall interests.
For example, sports betting trends like:
Betsafe & Manchester City FC-True Players
Harry's Stories
Betsafe Football Challenges
2016 Dublin to Bucharest- Gumball 3000 
Stockholm to Vegas 2015 – Gumball 3000 – 
Miami 2 Ibiza – 2014 – Gumball 3000 
2013: Gumball 3000 
2012: Gumball 3000 
2011: Gumball 3000 
Check out this sports betting Youtube Channel now at: https://www.youtube.com/user/betsafecom.
Overall on the Betfair sports betting YouTube channel, viewers have an amazing selection of videos to watch. Moreover, these videos dish out insider tips on the upcoming horse races and football matches. For example, tutorial videos on how one starts placing wagers and how to make your bets profitable. Most importantly, bonus programs like Price Rush and moreover, whenever it is active a punter's odds are being boosted. Furthermore, there are downloadable apps, suitable for both iOS and Android. 
This sports betting YouTube channels provides sports betting related episodes. For instance:
Rio Ferdinand: Defender to Contender
The Defender To Contender campaign includes Rio Ferdinand. The campaign follows Rio as he makes the switch from footballer to boxer.
Paul Nicholls gives his 5 to follow for the 2017/18 National Hunt Season including exciting Grade 2 winner Politologue and a new juvenile in the yard from France.
Arsenal FC

Magic of Barca

McGregor versus Mayweather

Learning about the Betfair Exchange
Everything you need to know about the Betfair Exchange. Your one-stop guide to what the Exchange is all about…
Paul Nicholls – Cheltenham 2017

Gordon Elliott – Cheltenham 2017
Check out this sports betting YouTube channel now at: https://www.youtube.com/user/Betfair.
 In brief, Sports Betting Youtube Channels are Worth a Bet.
In the long run, through various sports betting YouTube channels, punters obtain invaluable knowledge and experience about the niche. All things considered, it's probably worth the time and on the whole considerably enriches your next sports bet. Sooner or late, you may find that sports betting webinars and sports betting documentaries may prove lucrative as well.