The Rise of Podcasts and Sports Betting Podcasts
To be sure, podcasts are a great tool to voice personalities and niches, such is the case as well for sports betting podcasts. Overall, content marketing is a fascinating concept which ultimately seeks to serve information in the cleanest, quickest form possible. In regards to sports betting podcasts, punters essentially obtain insider sports betting information via audio. 
According to an annual report, podcasts audiences continue to rise. In addition, podcasts are becoming the preferred means of receiving information among listeners and advertisers. In the long run, podcasts are effective since they rather than use the eyes, the punter need only use their ears.
Furthermore, the cost-to-value ratio for podcasts is incredibly low. As a result, this communication platform offers a low cost production value for advertisers. It's important to remember that most screens are too small to load a website or a movie. Both of which also often takes too much time to load.
On the other hand, podcasts are also optimized to be user savvy. Another key point is that they stream instantaneously and they're free. All in all, podcasts had a brief surge in popularity back when the term was made over a decade ago. However, they fell to the wayside as consumers became attracted to other social media-related apps.
Yet now is the time that podcasts are again on the rise. To be sure, it's because niche interests are at the heart of most podcasts. Sports bettors in particular have numerous reason to be attracted to sports betting podcasts. First and foremost, they're relevant and afterwhich, they can significantly improve your betting strategy.
The Best of Sports Betting Podcasts
Overall, the best sports betting podcasts provide relevant analysis, opinions and picks from the pro tipsters in the industry. Punters have the option to stream the episode or download them from the website. Enjoy sports betting stats and tips amongst the following notable podcasts.
14. The Sports Investor Podcast: Sports Betting | Gambling tips/advice/lessons
David MJ is statistics professor at Laval University in Quebec City, Canada. He holds a PhD in statistics and hosts this sports investor podcast. David's general approach consists of combining numbers with his own knowledge. This sports betting podcasts is available for download on Tunein.com. By listening to this podcast, punters are hearing first hand the stats professor who's beating the house on NHL bets.
David calls himself a Sports Investor. Not a "gambler" or a "bettor." He is of the strong belief that both imply you are relying on luck. As opposed to using proven methods that prove to be winning in the long run. Listen to his sports investing podcast for free daily picks. He also write informative articles where he presents winning sports betting strategies on his website. 
13. PoddsShark
This official OddsShark podcast equips punters with super sports betting insight, tips and picks. The hosts Jon Campbell and Andrew Avery deliver weekly insight on the latest sports betting news, relevant tips, stats and trends punters should consider. 
"PoddsShark is more in-depth and more fun than the usual content on OddsShark.com," said Jon Campbell. "The podcast will give listeners all the great information they're used to but feels like we're chatting over a beer before making a bet."
The podcast is every Thursday morning on iTunes and it's also available at OddsShark.libsyn.com. Subscribe to the podcast and never miss an episode. And you can also follow Jonny OddsShark and Andrew Avery on Twitter for additional tips.
 
12. The Sports Gambling Podcast
Sports betting analysis, advice, opinions and picks is easily available on The Sports Gambling Podcast. The hosts are Sean Green, a Philly area native, and Ryan Kramer, a New Jersey native. Altogether they bring over 40 years of Sports Gambling experience to the airwaves weekly.
This sports betting podcast includes the biggest sports and gambling news stories. Moreover they provide fantasy sports previews, handicapping strategy, big game previews, line movement analysis and free picks for the NFL, college football, NBA, NCAAB, MLB, UFC, boxing, soccer and more. In essence, this podcast doesn't sell picks rather they make picks.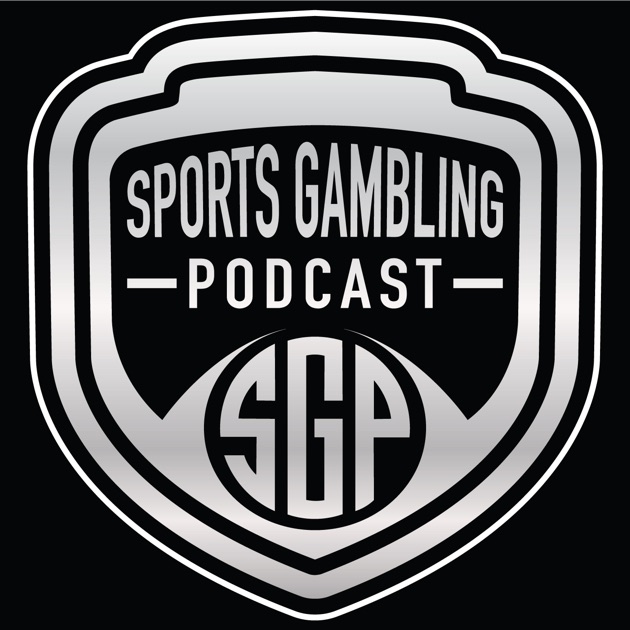 11. SportsMemo
Sports from a betting perspective is ultimately shared on SportsMemo podcast. Start listening to Sportsmemo on your smartphone with the Player FM's free Android app. Furthermore, this storehouse of knowledge is easily downloaded or streamed.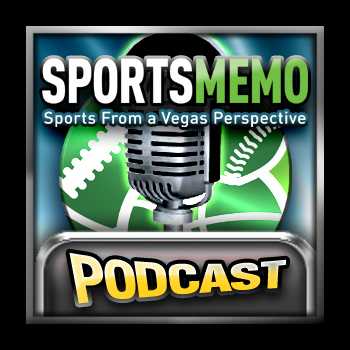 10. Bangthebook.com Sports Betting Radio
The podcast channel for BangTheBook is definitely something to consider. Overall, it features sports betting analysis and free picks from some of the industry's top handicappers. In regards to NFL, College Football, MLB, NBA, and College Basketball, this podcast covers all the sports. Punters will find betting tips, free picks, stats, and matchup analysis on all the sports betting markets.
9. The Sports Bros Podcast
For an alternative perspective on today's sports headlines, check out The Sports Bros Podcast. A little more about this show. The hosts are just a couple of bros talking about sports and their odds. They take the listener around the world of sports. So sit back and enjoy the bro shop talk of sports betting with The Sports Bros Podcast.
8. Bet The Board
Punters listening to Bet The Board will find that this is a NFL and College Football Podcast. In addition, it's hosted by Todd Fuhrman of CBS/FS1 and Payne from Payneinsider.com. Overall, they break down games from a Gambling perspective every Monday, Wednesday, and Thursday at BetTheBoardPodcast.com. Consider following these sports betting podcast personalities on Twitter at: @[email protected]@ToddFuhrman.

7. The Matchbook Betting Podcast
On the whole the host Emmet Kennedy, Matchbook's betting expert Jesse May and professional gambler Neil Channing compile a compelling sports betting podcast.  In essence, they dig into the betting action from the previous week on Matchbook. Moreover they look ahead to the coming week's sport. Overall they collectively provide a unique take on the world of high-stakes betting.
6. Total Sports Live
A 30 minute sports show talking about all things happening in Philadelphia sports and nationally in the States. On the whole, these hosts are actually pretty insightful with a 250 episode catalog available for review on the iTunes Apple Store.
5. Smarter Bets By Sports Insights
Weekly on the Smarter Bets podcast, hosts David Solar and Dan McGuire discuss the biggest games. On the whole they also review public betting trends, sharp money indicators, historically profitable betting systems and much more. Punters will value their insight, strategy, and overview ultimately making the common better make smarter bets.
4. Arone Sports
On the whole, punters can look forward to this sports betting podcast. In essence they break down wagers on a game-by-game basis along with a complete market analysis.

3. Offshore Insiders
Generally speaking the Grandmaster Sports Handicapper Joe Duffy of OffshoreInsiders.com provides free sports betting trends on OffshoreInsiders podcast. All in all, they also discuss time-tested and proven winning angles, systems, theories. In the long run, punters can expect some of the biggest movers and shakers in sports betting history being talked about in detail on this podcast.
2. The FansUnite Huddle
Want to beat the house then FansUnite Huddle provides you with just that. It gives punters a little bit of trash talk with a whole lot of tips and picks. Give a listen to North America's leading social sports data site. They extensively cover sports issues and picks across sports betting markets.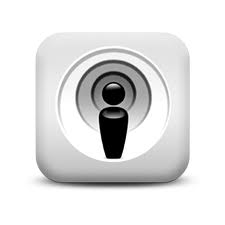 1. Behind The Bets ESPN RADIO
Ben Fawkes, Doug Kezirian, Chris Fallica, Steve Coughlin and more sports betting experts explore the culture of sports gambling on weekly podcasts. On Behind the Bets, punters need only click and download from the iTunes button to receive the wisdom of this podcast. 
With show topics like: 
CFB Week 13: 11/21/17 Stanford Steve and The Bear get your Thanksgiving week going on the right track with a comprehensive breakdown of all the college football action this weekend.
NFL Week 12: 11/21/17 Doug Kezirian and Ben Fawkes talk to John Murray about the Celtics' unbeaten run and a little college basketball and football before diving into the Week 12 NFL slate .
NFL Week 11: 11/16/17 Doug Kezirian and Ben Fawkes welcome John Murray to talk a little college basketball and NBA before diving into a breakdown of all the lines across Week 11 in the NFL.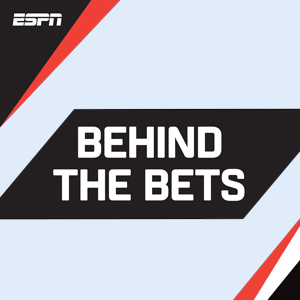 In summary, there are a wealth of podcasts that are available. Furthermore sports bettors ultimately gain insider insight, tips, strategies and picks from tipsters. Moreover, punters shouldn't stop with podcasts. On the whole, communication platforms exist to share information and in this case, sports betting tips are out there embedded in all sorts of media.
To be sure, the more a punter knows, the more their bet can grow. Take advantage of all the sports betting information that is available and in all the forms it may come in. For example, learn more about the lucrative world of sports betting by watching helpful webinars. Or consider the old fashion route of reading and then punters have sports betting forums and books. On the other hand, punters  that find themselves more visual have the option to sit back and watch the high stake of sports betting unfold on sports betting movies.