Wager to Win at Jackpot.com
Jackpot.com has perfected the experience of playing the lottery making it easier, quicker and more compelling. Lottery betting is the strategic art of buying a ticket in the country the draw is in and betting on the outcome of the lottery online. Bet on international lotteries all from the comfort of your computer, tablet or mobile device. Choose your favorite numbers, type in your entry, and ditch the old school conventional ticket of yesteryear. Convenient lottery betting on Jackpot.com takes buying a real lottery ticket out of the equation. Feel like a winner at Jackpot.com with numerous convenient features like 'Multiple Draws,' making sure that you'll never miss a draw again.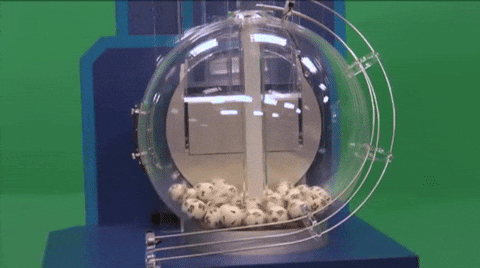 The odds on Jackpot.com are the same as buying a paper ticket and the winnings are exactly the same too. On first take, players may not notice the acute difference between buying a paper lottery ticket and lottery betting online. The difference lies in that, players pay for their selections and Jackpot.com pays if they win. Play the same odds with the same winnings. What's more? Play big jackpot lotteries from all over the world wherever you happen to be.
Winning the 'Jackpot' is the top prize in a lottery. You'll  have to match all of the main numbers drawn to receive a lottery's jackpot. Get excited for 'Secondary winnings' on Jackpot.com because there are multiple ways to win big. Secondary winnings are non-jackpot prizes. The value is worth from a few pounds up to a seven-figure sum. Secondary winnings depends on which lottery you play and how many numbers you match that win. Read more about the strategy of which lottery tickets give you the best chance to win big.
Bet now
Click here to check out Jackpot.com
Feeling lucky? The lottery is only one click away. 
Play any and all of the biggest lotteries in the world. Lady luck is not only on your side with Jackpot.com, she's in the palm of your hand. Choose which lottery to play from amongst 17 options: Euromillions, Megamillions, Powerball, EuroJackpot, SuperEnalotto, German Lotto, Polish Lotto, Irish Lotto, OZ Powerball, OZ Lotto, French Lotto, UK Lotto, Thunderball, Saturday Lotto, Monday Lotto, Wednesday Lotto and Mega Sena.  
Create a Jackpot.com account by signing up on their website with an email address. Then select the lottery you would like to play. Choose your numbers and enter the choice entry onto their website. Then check the 'Results' page.
Feeling lucky? Get a 'random selection' from the quick pick. Then purchase your selection for the opportunity to win a huge jackpot. Stay tuned to the results by checking the 'results' page. When your numbers match and you've won, an email will notify you accordingly. Details are also available in your 'lottery account' where a punter can withdraw the money or use the funds to bet again.
Select and play the international lottery of your choice
Bet and win on the biggest and best lottery betting website which offers the most popular lotteries and the biggest payouts. Win huge payouts on Jackpot.com, a savvy lottery betting site covered with an insurance model controlled and regulated by the UK Gambling Commission that protects its player's investments. Each and every bet made on the site is fully ensured and guaranteed. From small wins, Jackpot.com pays from the revenue generated through the bets made on the site and the larger jackpots are covered by the insurance model. Jackpot.com has created an user-experience designed for winning big lottery payouts in the international waters of cyberspace.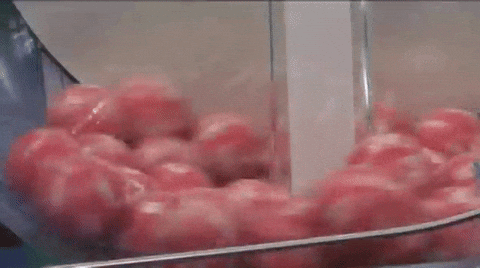 To bet and play in an international lottery, one used to have be physically in the country. Then the internet happened and when Jackpot.com was born, its sole purpose was to organize the top international lotteries onto a web portal that would make lottery betting more lucrative. Play the biggest international lotteries from literally anywhere you are as long as you have an internet connection and a device to access the website, you have the potential to win hundreds of millions in payout jackpots. The accessibility and availability to play and win is within the player's hands with Jackpot.com, an efficient and user-friendly lottery betting website.
One Website, Multiple International Lotteries
Whether on a computer, tablet or handheld device, Jackpot.com sets up the punter with an array of the most popular lotteries from all over the world. After the punter signs up, makes a payment, they select their numbers and the play options, and then they pay for the entry. Afterwhich, results are shared on the 'Results' page. Winnings will be paid out commission free of charge. Lottery betting on Jackpot.com has punters getting the same payouts they would get from redeeming a payout at a store.
How to hit it big on Jackpot.com
Choose a lottery from among 15 international lotteries.
Look within and channel your lucky lottery numbers.
Enter them onto an electronic entry form on Jackpot.com.
Winnings will be electronically transferred into your account.
How it Works
Lottery betting online is as easy as it is advantageous. Setting up an account on Jackpot.com is as simple as entering your email. Afterwhich, the games can begin. Select the lottery you want to play.
Read up about the rules on each of the lottery's individual pages. There are details of when the draws take place as well and of what prizes are on offer also the odds of winning in each of the prize tiers. Taxation on winnings varies depending on where you are playing the lottery from. With queries on how Jackpot.com operates, the 'About Us' section of the 'Help Center' area of their website concisely answers questions of concern. 
Sign up, Set up, Level up 
Once you're signed up, punters can change the 'preferences' of their account by visiting 'Notifications' to set or change the account mailing preferences. By checking the boxes, you can opt in or opt out of receiving activity emails and important updates. There's also a feature to register and receive free text message notifications that will let you know if you've won. Yet, if you opt out of receiving emails you will not receive winning notification emails confirming  that you have played or updates about your account activity. 
Bet now
Click here to check out Jackpot.com
Make a Deposit
Making a deposit or a payment allows the punter to be able to start a balance and make a bet. Jackpot.com accepts (GBP) and Euro. Making a payment means you'll be charged in one of the supported currencies. Jackpot.com accepts Visa and Mastercard along with Skrill and NETeller accounts as valid payment methods as well as the following alternative payment methods:
Abaqoos
Astro
Pboleto
DineroMail
EPS
Epay.bg
Euteller
Giropay
Halcash
Lobanet
Multibanco
Moneta
Neosurf
Poli
Polinz
Przelewy
Sofort
Sporopay
Teleingreso
TicketSurf
Todito Cash
Trustpay
Usemybank
WebMoney
Yandexmoney
eKonto
iDeal
Curious about the The Pros and Cons of Betting with Credit Card then read more.
Win and Withdrawal Funds
When you've won and you want to withdraw your winnings and deposit them into your bank account, you can do so by visiting the 'Withdrawal' section in your account. Follow the instructions on the page to complete the transfer of your winnings. Withdraw to the payment method of your choice: Visa, Mastercard, Neteller and Skirll.
You can withdraw €5 minimum, and up to €1,000 automatically. However, if your share of the winnings exceeds this amount, you will need to contact Jackpot.com to arrange for the collection of your prize. Once your withdrawal has been approved, it may take up to 72 hours for the transfer of funds to appear in your account if and when, you have used a credit card or an eWallet. If you haven't received the funds within that time, contact Jackpot.com customer support for assistance. Read more about online betting strategy.
Customer Service and Support
Customer support representatives are on call to provide punters with professional service via email, phone and live chat every day of the week. Jackpot.com's professional Customer Experience Team is available via Live Chat between 6:00GMT and 22:00GMT. Connect on the website's live chat with a representative or speak directly to a Customer Support Representative when you dial +44 203 478 1877.  Emailing concerns to the Jackpot.com Customer Experience Team at [email protected] will need up to 24 hours for a response.
Hit the Jackpot on Jackpot.com
Jackpot.com allows players the novelty and ability to play international lotteries from all over the world from the internet. Select a lotto from among 15 options of international lotteries, choose your numbers or get a 'random selection' from the quick pick and then purchase your numbers. Winning a huge international jackpot is now portable and accessible on a mobile site and the potential to win big fits inside your pocket. With unlimited customer service available on multiple communication platforms, there's always a way to contact help when requiring further assistance.
Jackpot.com has created a dynamic global internet lottery website with near round the clock customer service providing punters with a tip top of the line online lottery betting experience. Sign up, download the mobile app and after you have bought your numbers, check the results with a simple glance at your phone, tablet or computer. Be up to date with notifications on your account and your bets by friendly updates that are sent directly to your email. Playing the lottery on Jackpot.com makes a punter's percent chance of winning increase tenfold due to the enormous amount of international betting options and their huge jackpots.
Bet on Jackpot.com where your winning streak has already begun.
Bet now
Click here to check out Jackpot.com