6 eSports Bets and Sportsbooks With The Best eSports Odds
Betting on eSports with common eSports bets is a lot like betting on traditional sports.First, there are popular teams who receive lots of bets. So there are teams that are favorites in a match or tournament and then there's the underdog who is building their reputation. On the whole, it's ultimately up to the eSports bettor to bet on the victor. 
The favorites and the underdogs are a bit more unpredictable in eSports than traditional sports though. Essentially this is a cause and effect of the evolution of eSports.  As new games explode on the market and new teams appear out of nowhere with real success, eSports bettors will see that betting on underdogs and new games can be effective.
3 eSports Tips
Avoiding Favorites in BO1 Matches
By and large, punters should avoid favorites in best of one matches. Heavy favorites should actually be avoided at all cost in BO1 matches because of a high level of unpredictability. On balance, the favorite team is playing an unknown side who may actually be very good. In essence, this is typical in eSports betting more so than traditional sports as this niche is still an evolving and growing industry.
The Danger of Unknown Teams
Generally speaking, stay clear of unknown & lesser teams. Rather, wait for a team to become more established in eSports before betting on them. In further detail, if there aren't stats and wins to judge by then placing a bet on an unknown team is not sound.
Watch out for Roster Changes
In regards to  League of Legends, DotA 2 & CS:GO, roster changes in a team are common. Teams seek to improve and so they remove weaker players and replace them with stronger ones. Furthermore, a sports bettor should avoid betting on a side that has made a roster change. It's far wiser, in this case, to let the new roster play for few matches so as to see how the new player plays because this potentially affects a bet.
Common eSports Bets
 eSports bets really add to the excitement of sports betting. On the positive side, wagering options are always evolving. Moreover, eSports bets are more difficult to anticipate which makes wagering more interesting. With new games coming out, new bets come along with them as well. Keep reading to see which eSports bets you may have wagered in another sport and which are more particular to this niche.
Most betting options in eSports tournaments are on the "Outright Winner." In other words, the winner of the tournament. Another popular bet is on the "Match Winner," the one who ultimately wins the match. Furthermore, there are two other betting options in regards to betting on the match winner and those are Moneyline and handicap.
All things considered, "Moneyline betting" is a type of match winner bet where the punter bets on who wins a match. For instance, in a BO3 match, sports bettor would win their bet if the team they bet on wins either 2-0 or 2-1. In regards to a BO5 match, the sports bettor would win as long as the team wins whether it is 3-0, 3-1 or 3-2.
Types of eSports Bets: Moneyline and Handicap 
For the most part, "Handicap betting" is a variation of match-winner betting. It lengthens the odds of a favorite and therein increases a sports bettor's returns. For example, if a punter bets on a team in a BO3 match with a handicap of -1.5 then that team will need to win 2-0 for the bet to win. In regards to a BO5 match with a handicap of -2.5, the team would need to win 3-0 for the bet to win.
Altogether, these handicap bets are risky because, in eSports, in particular, it's possible for a weaker team to win one round in a match. With this in mind,  it's best to avoid handicap bets unless there is a tell-tale, obvious difference between the two sides playing. 
In addition, an alternative to "Match Winner" bets is betting on the exact score. In further detail, in a best of 5 match, a sports bettor may wager that it'll end 3-1 to a certain team. All things considered, this eSports bet among all eSports bets is difficult to perfect in eSports betting and for that reason, it's usually best to avoid if at all possible.
eSports Bets and eSports Speciality Bets
In any event, there are eSports specific betting options which can make watching a match more exciting and moreover, it can lead to quicker returns on your bets. Such as first-blood bets and first to 10 kills bets which are similar to betting on the first or last scorer in a football match. Furthermore, "First-blood" refers to the team that gets the first kill. "First to 10 kills" is pretty self-explanatory in that, the bettor wagers on the first team to score 10 kills.
Then there are the "Map Winner" bets. Most eSports matchups are played over several rounds and 'Best of 3, 5 and 7' are the most common. For instance, a punter can bet on a team winning Map 1. In which, they bet on that team to win the first round and also, there's betting on who wins Map 2, 3, etc. All in all, sports bettors can wager on the total number of maps a team wins or for a team to win at least one map.
6 Sportsbooks With The Best eSports Odds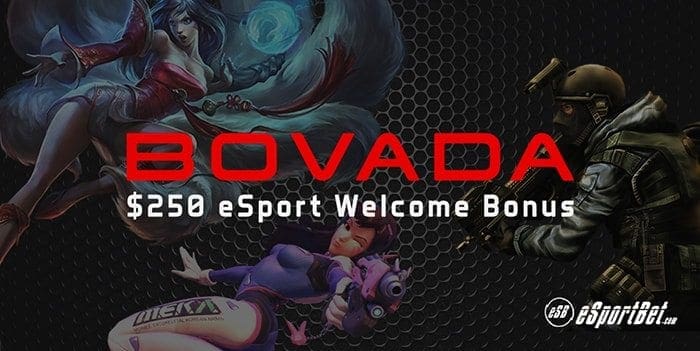 Bovada exclusively serves US punters. Sports bettors can bet on eSports games such as Counter-Strike: Global Offensive (CSGO), Dota 2, League of Legends and Starcraft 2. In addition, new punters receive a 50% welcome bonus up to $250. This is perfect to get started with eSports betting. However, Bovada does not offer live betting on eSports. It's something that could be on the horizon though since eSports is growing at such a rapid pace.
Bovada Pros
US Players accepted
$250 deposit bonus
Lots of eSports
Safeguarded by SSL
eSports Markets available at Bovada:

Counter-Strike: Global Offensive (CSGO)
Dota 2
League of Legends
Starcraft 2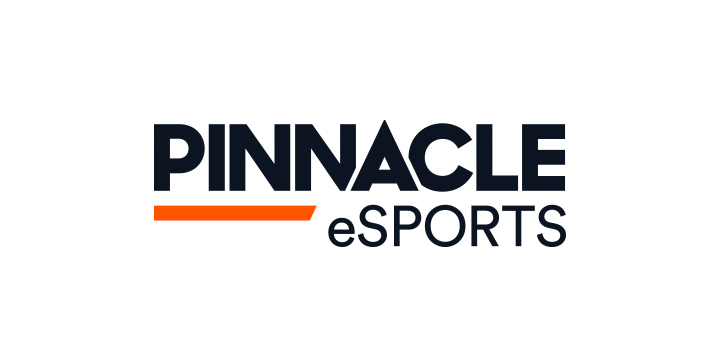 Although Pinnacle does not offer a sign-up welcome bonus, however, they do offer better lines than any other sportsbook on the market. On the Pinnacle website, Esports is grouped along with the traditional sports like at most books. It also has its own separate tab, in the middle of the screen next to "Live Casino." Notably, Pinnacle has incorporated specific maps in games like CS: GO, underneath the main match bet which is great if you want to bet on a team on a specific map.
Pinnacle Pros
User-friendly webpage
Punter friendly
Highest limits
Fantastic mobile app
Pinnacle covers the major eSports games such as:
 League of Legends 
Counter-Strike: Global Offensive
 Dota 2
Starcraft 2 
Overwatch
 Rocket League
Starcraft BroodWar.
William Hill aims at becoming one of the leading brands of the eSports gambling industry by providing a broad selection of eSports games. By and large, the eSports games selection is without a doubt the reason to bet at William Hill. Furthermore, they also do right by the punter by treating new bettors with excellent free bets and deposit bonuses which is nice.
William Hill eSports Pros:
£20 FREE BET (PROMO CODE F20)
CSGO | League of Legends
Dota 2 | Overwatch
Starcraft 2 | Heroes of the Storm
eSports Betting Markets at William Hill:
 CSGO
League of Legends
Dota 2
Starcraft 2
Heroes of the Storm
Overwatch 
Betsson is located in Malta and it was founded 2001 by three Swedes. On the Betsson website, sports bettors can easily locate eSports by clicking on "Sportsbook" and then clicking "E-sports".  
Betsson Pros:
Awesome bonuses
High security
CSGO | League of Legends
Dota 2 | Starcraft 2
Betsson eSports Betting Markets:
League of Legends (LoL)
Counter-Strike Global Offensive (CSGO)
Dota 2
Starcraft 2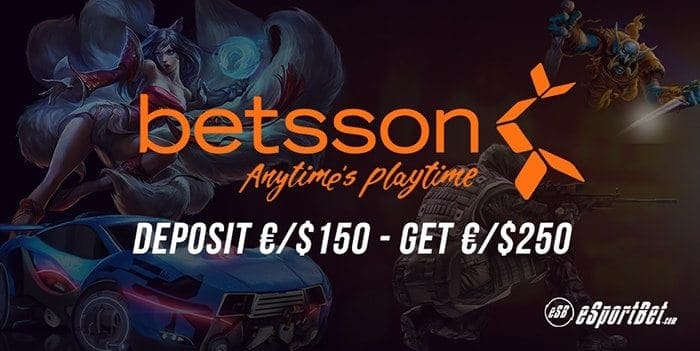 Unibet has been in business since 1997, and since it has developed into a top online betting website, offering sports, casino, live casino, bingo, lottery, poker and more recently eSports betting. Most importantly, this sportsbook has won several awards, including Sports Betting Operator of the Year at the 2016 EGR Awards.
It's also possible to bet on individual matches at Unibet. Select amongst several CS:GO tournaments listed on the Unibet website and you'll see a list of individual matches on which to bet.
There are usually three markets to choose from:
Match Winner
Round Handicap (including overtime)
Total Rounds (including overtime)
The eSports available at Unibet include the following:
CS:GO
Dota 2
FIFA
League of Legends
StarCraft 2
Betway eSports Pros:
Great eSports welcome offer
Betway provides good value with its prices, especially for eSports fans.
eSports Blog with eSports Tips
Cover many of the major tournaments including the DreamLeague Season and the League of Legends Championship Series.
Bet now
Click here to check out Betway
Betway eSports Markets:
CSGO
DOTA
League of Legends
Hearthstone
Call of Duty
Street Fighter 5
Starcraft 2
Heroes of the Storm