The Most Typical Sports Bets in Tennis
Overall, there are a variety of sports bets, however, in regards to Tennis, there are specific tennis bets. To be sure, Tennis is as much high-performance as it is elegant which can be refreshing from more complex sports. Notably, there's always something to bet on when it comes to Tennis, from Tennis sportsbooks to Tennis tournaments, the ball is in your court.
With this in mind, punters are playing with an edge while sports betting on Tennis. For instance, with tennis, a punter doesn't need to follow numerous players. Aside from betting on doubles, a punter is left to choose only between two players. In essence, one Tennis player is ultimately pitted against Tennis player in what is a Tennis showdown. Furthermore, it ultimately boils down to each player truly competing against one another.
Which Tennis Tournaments Are Punters Able to Bet On?
4. WTA Finals
The biggest event for women in Tennis every year aside from the Grand Slam is the WTA Tour Championships which is at the end of the WTA Tour and organized by the Women's Tennis Association. In brief, the WTA Finals are considered the most prestigious event in the annual tennis season following the four events which are included in the Grand Slam of course. In addition, after the Grand Slam, the WTA Finals awards the next-highest points and prize money.
3. Davis Cup
The Davis Cup is a premier international men's team tennis event which takes place annually. All in all, the International Tennis Federation (ITF) runs the Davis Cup. It is also known as the "World Cup of Tennis." Moreover, the winning team is considered "World Champions."
Originating in 1900, the Davis Cup is an international competition between Great Britain and the US. Naturally, more and more nations got involved, thus the competition grew into what it is today. As recent as 2016, a reported 130 countries sent teams to compete for the honor of becoming "World Champions." To date, the honor of winning the most tournaments ever goes to the US (32 in total), followed by Australia (28 in total).
2. ATP World Tour Finals
The ATP World Tour Finals are also called the Barclays ATP World Tour Finals. Overall, this men's pro tennis tournament is held annually in November and in London at the O2 Arena by the Association of Tennis Professionals. Specifically, matches are played indoors on hardcourt. This tournament has a round-robin format determining in essence which players ultimately will proceed to the semifinals, and thereafter, the finals.
1. The Grand Slam
It's important to realize that The Grand Slam is not just one tournament rather it's four different tournaments taking place over the course of each calendar year. In other words, these tournaments are also referred to as the "majors."
To further explain and in chronological order, the Grand Slam is itself comprised of the following:
The Australian Open (mid-January)
The French Open (May into June)
Wimbledon (June into July)
The US Open (August into September)
By and large, The Grand Slam events are the most prestigious of all tennis tournaments. In brief, they offer the most ranking points. Another key point is they also pay out the most prize money to the champions.
In particular, the main events at the four are:
Men's singles
Women's singles
Men's doubles
Women's doubles
Mixed doubles
Bet Live On Tennis With In-Play
Bet live with in-play on various tennis games and tournaments. To explain live betting further, a punter is simply placing their bets while a match is in already in progress. Moreover, punters can use many of the most common Tennis bets while betting in in-play. On the other hand, punters can place a bet before a match actually begins on in-play.
Specifically, In-Play has specialized wagers particular to it like:
Next Game Winner
Next Set Winner
Point Betting
9 Ways to bet on Tennis
This bet determines based on knowledge of the participants and the context of the match who is likely to win. If the winner is correctly chosen, you'll get the payout on a Winner bet.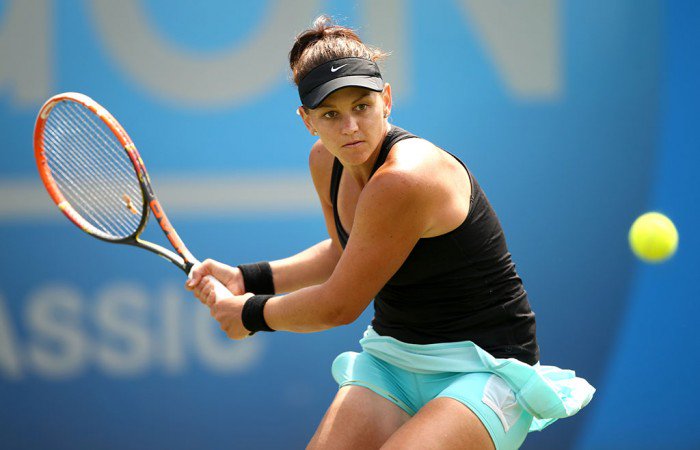 The Handicap bet starts with points added or subtracted before a match begins. Once the match concludes, the score for the purposes of a bet includes additions or subtractions.
This kind of wager is also referred to as a "set totals" bet. With this bet, the punter attempts to determine how many sets will be in a match. In regards to whether that amount will be under or over a particular total. 
 Futures bets are specifically long-term bets which are placed on the outcome of competitions weeks or months away. 
With this type of bet, you try to determine how many sets the player will win, and how many they are going to lose.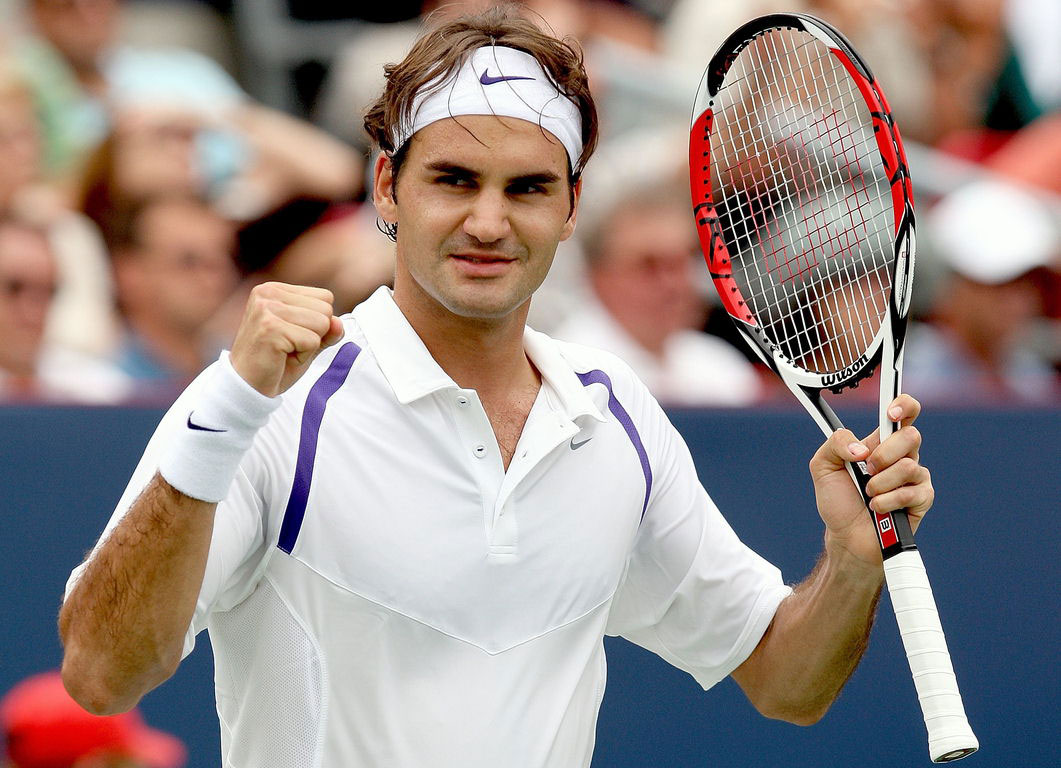 This bet is a guess that there will be a tie-break over the course of a match.
The punter guesses which punter will be the winner of the first set during the match.
The punter guesses how many games will be played during a match.
There are a numerous amount of proposition bets a punter can wager with for tennis. However, these can vary wildly from one sportsbook to the other, so it's best to look into it.
The Best Sportsbooks With The Best Tennis Odds
By all means, the best sportsbooks for live betting are those which also provide a complimentary free stream of the Tennis match. So that whether or not, you're at home or on the go, punters are able to access the site, their bet and view live streaming footage of the game.
To be sure, bets and rules can vary from one sportsbook to the other. A wise punter investigates before placing a bet. With this in mind, always check the tennis betting rules on any sportsbook you're considering placing bets on. Particularly though, punters can bet assured at any of the below sportsbooks which indeed offer the best odds for Tennis sports bets.
Intertops is among the best sportsbooks for wagering on tennis online. First, this site offers numerous different types of tennis bets on all major tennis tournaments. Including the:
Davis Cup
ATP
WTA
Grand Slam
Generally speaking, Intertops offers promotions which are specific in regards to tennis. For instance, if a punter bets $1,000 or more on any of the Grand Slam competitions, they just might be entered into a prize pool with a $5,000 cash bonus prize, and with no strings attached. With this in mind, Intertops adds value to a punter's online betting experience.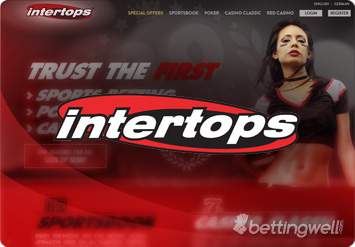 If betting on ATP, WTA, or Challenger interests you then by all means, BetOnline will become a powerful alliance in placing your next tennis bet. According to the site, punters can bet on the Grand Slam as well as every other major tennis tournament. In addition, they post running updates on tennis news as well. Furthermore, BetOnline offers welcome bonuses as well as lifetime bonuses for its sportsbook punters. Additionally, BetOnline also provides free plays for both on-the-go mobile betting and live-betting.
This is an excellent site for betting on futures which is one of the most common Tennis bets. Another key point, as far as one year prior, punters can wager on all upcoming Grand Slam tournaments, including the Australian Open, French Open, Wimbledon, and the US Open. 
Punters are available to place a wager on most major tennis competitions at Bovada. 
ATP
Davis Cup
Challenger
WTA 125K
ITF Men
ITF Women
Tennis Bets and The Sportsbooks With The Best Odds
In summary, Tennis bets and Sportsbooks with the best odds go hand-in-hand when it comes to betting on Tennis. To be sure, it is clear that tennis possesses the potential for immense action as well as the opportunity to win big if and when you place the right wager. Study up on the sport by reading A lighting Quick Guide to Betting on Tennis.
Furthermore, consider other niche sports betting markets that you may also find that you have an edge and what may become an upper hand. The more you know, the more you grow, so check out the popular sports betting books which make for great bathroom reading.  In addition, as you wind down after handicapping or reading the sports section, consider watching a sports betting movie on 12 Sports Betting Movies and Sports Films.