Top Sports Betting Markets And The SportsBooks Which Cater To Them
Sports bettors that review the overall best top sports to wager on are essentially ahead of the game. Whether a punter likes the sport because of its odds, or the specialty bets that are available, or the fact that they've just always loved the sport, finding 'your' specific sports betting market is a personal choice. It's a bold yet lucrative move especially when you take into account all the different sports betting markets which are available today.
Surely, betting on all popular sports is exciting. First and foremost, by handicapping your sports bet and therein learning about the specialty bets of that particular market, a punter excels. As a result, specifically studying a sports betting market and its stats certainly offers an upper hand. Some punters may lean toward common sports to wager on like football. However, there are plenty of niche betting markets which may, in fact, provide a punter with a more advantageous edge.
Punters are always on the look-out for an edge whether it's in a sports betting market or in the best sportsbooks. Perhaps among the features to consider are sportsbooks with the widest range of sports betting markets and wagering options available.  Generally speaking, good odds and diverse sports betting markets are a good start. To be sure, keep reading to discover more to look out for. For instance, which sportsbooks specifically cater to the best sports to bet on as well as which ones offer the most top-of-the-line features. 
1.) Football (Soccer) Betting 
Perhaps it's the World's most popular sport because sportsbooks take the most number of bets on it every year. One of the best features a sportsbook can offer in terms of football betting is 24-hour live soccer betting. Great odds on a huge variety of soccer markets is also a must. In addition, regular promotions such as bore draw and other cashback bonuses are great too.
For example, Paddy Power is great sportsbook for Football (Soccer) sports bettors. In detail, they offer a "2 Up – You Win" promotion specifically for football bettors. If the team a punter bets on takes a two-goal lead at any point in the game then they automatically win.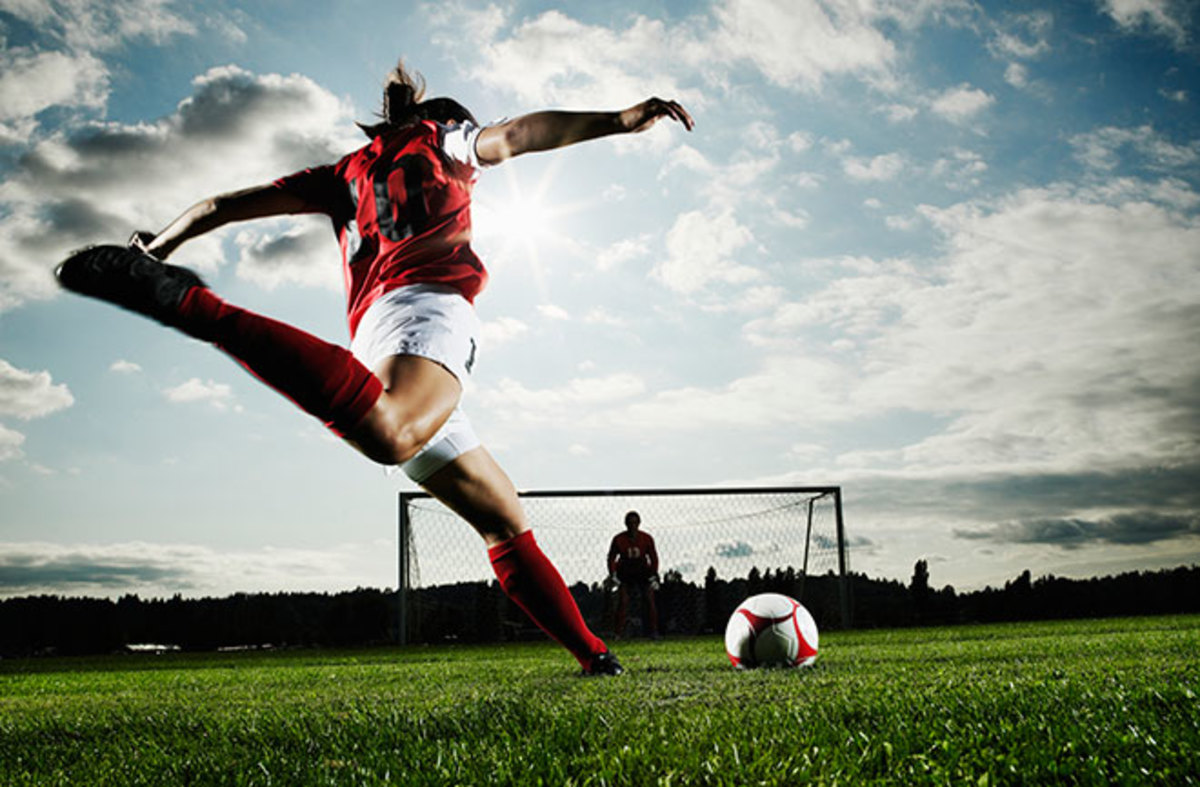 2.) American Football Betting 
The Superbowl is quite possibly the biggest betting opportunity of the year. Moreover, the NFL is the most well-known American football league to place sports bets on. However, there is also the NCAA college football, the Canadian Football League, and smaller leagues to consider as well. In the long run, punters have a list of betting lines is up every Sunday night during football season to forward to.
This sport is the most popular in America. However sports bettors around the world can also bet on the action. Among the key features to look for at sportsbooks are enhanced accumulators, free bets, and money back specials in regards to finding the sportsbook which best caters American Football Betting. Titan Bet provides a free accumulator when a punter places 10 American football parlays.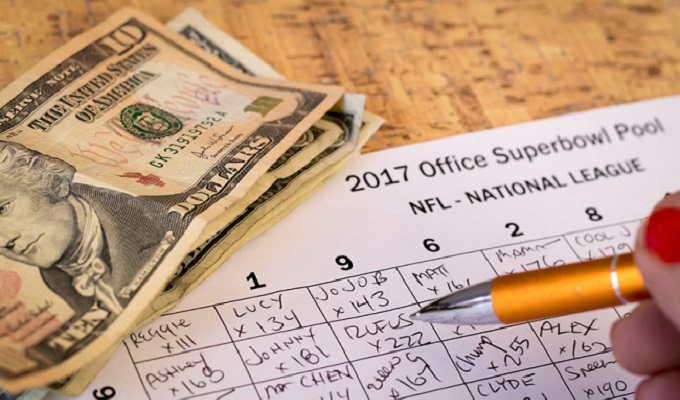 3.) Cricket Betting 
This easy and popular sports betting market is compelling to wager in. On the whole, the best cricket sportsbooks feature pre-match and in-play betting on any league game. As well as pre-match and in-play betting on international competition, or other major events.
It's typical to have several dozen pre-game wagering options to choose from on any given cricket match. In addition to all the live betting choices, live streaming, and bonuses such as the free bet at Betfred, a punter is bound to enjoy a smashing cricket betting experience.
4.) Baseball Betting 
Punters aren't limited to betting on baseball between March and October and the Major League Baseball. On the other hand, there are professional leagues in Korea and Japan which are in full swing and which means more betting action for baseball sports bettors.
Additionally, there's the action provided by the Australian Baseball League. In brief, the Australian Baseball league runs from November through February. In brief, this sports betting market is available for betting at some online sportsbooks such as William HIll. Punters can also catch live streaming ABL action and therein, place in-play wagers at 888 as well.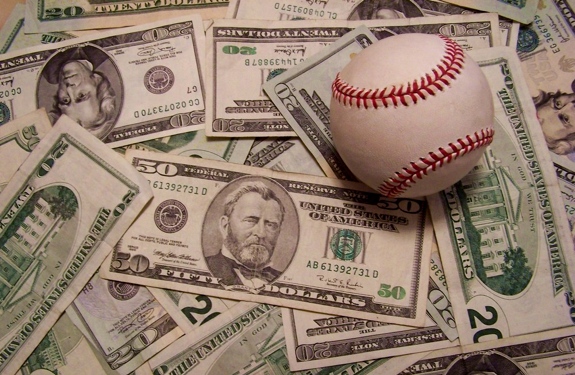 5.) Basketball Betting 
The NBA may be the most popular basketball league in the world. However, that doesn't mean the sports bets stop in that said court. Rather, European leagues, Asian leagues, or African leagues offer sports bettors numerous games and courts to place a sports bet in. 
By and large, punters prefer the competitive odds, live streaming, in-play betting, and the promotions and bets in regards to basketball betting. To be sure, there are several bookies that offer a wide variety of markets, easy payment methods, and fast payouts. Offering great odds and incredible options on basketball sports betting markets from the NBA to the NCAA, BetVictor, Bwin, and Intertops are super basketball sportsbooks to consider. 
6.) Golf Betting 
One of the highest skilled games, Golf also offers major events to place sports bets on. For example, the Masters, the US Open, and the PGA Championships. These tournaments are viewed and bet on by millions of punters worldwide. Sports betting golf enthusiasts will enjoy to learn more about golf betting. 
Golf punters enjoy free bets, money back wagers, and acca insurance on their golf accumulators. Most importantly, the top golf sportsbooks offer live streaming coverage as well as in-play betting options. Golf sports bettors will find the best features for this particular sports betting market at BetFair, Unibet, and SportingBet.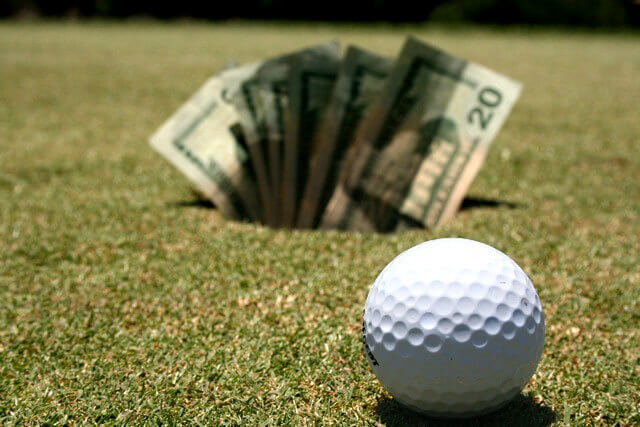 7.) Tennis Betting 
Along with great odds in Tennis Betting, sports bettors will also find valuable tennis bonuses and promotions such as free tennis bets, ACCA insurance, and price boosts. Moreover, the leading sportsbook provides live tennis streams, in-play wagering, betting tips, and plenty of quick and easy payment options.  Tennis punters find that William Hill and Novibet are great for Tennis sports bets.
8.) Boxing Betting 
The limitless possibilities of bets in boxing are exciting especially considering the variety of wagering options on matches is massive. First and foremost, odds are generally posted weeks prior to an event.  Take advantage of the boxing bonuses. Such as enhanced odds, money back if the match goes the distance and your fighter lose on points or free bets.
Keep on the look-out for special offers in the days and weeks leading up to a scheduled match. Moreover, catch the match via live stream on the best boxing betting sites. Boxing enthusiasts need only check out the notable sportsbooks of William Hill, BetFair, BetVictor and NetBet. 
9.) Darts Betting  
By and large, there are so many darts events throughout the year that punters can, in fact, place pre-game and live bets almost any time. Sportsbooks often provide live streaming coverage and betting tips. Ultimately, providing punters with an excellent selection of payment methods which offer fast payouts like Bitcoin. Darts sports bettors can place a bet at Betfred and NetBet.
10.) Formula One 
Sportsbooks which offer Formula One sports betting market tend to off mobile betting, in-race betting, live streaming, and plenty of bonuses. Another thing to consider is the money back bets if your driver fails to finish the race. In addition, there's a money-back second place. Moreover, punters will experience enhanced odds which can have great advantages.
Formula One enthusiasts can find plenty of action at Ladbrokes, 12Bet.com, and 10Bet.
11.) Handball Betting 
An interesting betting market is handball betting. The action on this sport is enticing alone. However, there are also sharp odds as well as a wide range of handball leagues and events. Sportsbooks offering Handball also tend to offer the features of live streaming along with betting tips which can enhance your next handball bet.
Place bets on professional leagues from all over the world as well as on international tournaments. Wage teams like The Danish Handball League a.k.a 888ligaen. Bet on Handball-Bundesliga, Liga ASOBAL, and Ligue Nationale de Handball. Place a bet on a showcase international tournaments including the Olympics and World Championships.
To place a sports bet in handball then check out reputable sportsbooks such as Novibet, Ladbrokes, Bwin and William Hill.
12.) Horse Betting
Horse racing bonuses and promotions are easy to find. Look out for offers like Money back 2nd or 3rd, free bets, and many other types of promotions at sportsbooks. Generally speaking, there many horse racing showcase events such as the Triple Crown, Grand National, and the Melbourne Cup. Horse betting enthusiasts have a lot to look forward especially at Unibet, Ladbrokes, and 10Bet.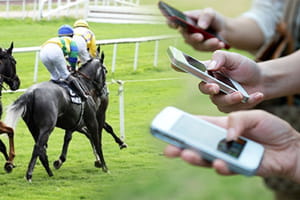 13.) Rugby Betting
A classic and traditional sports game is Rugby, and it's super exciting placing a bet at sportsbook which offers to stream in its features. Place your next rugby bet and watch the action unfold at Comeon.
14.) Volleyball Betting 
Voted the sexist sport to bet on, Volleyball offers some exciting action to be sure.  In sum, there are plenty of free volleyball bets available. In which punters wager on matches, sets, point spreads and totals to name a few.  Place your next volleyball sports bet at Dafabet.
15.) Snooker Betting 
Compared to some of the other top sports to bet on, snooker has a much smaller following which is cool. Punters are able to pick outright winners in tournaments as well as from 20 or 30 propositions on any match. There are exciting tournaments to place bets such as the World Snooker Championship, UK Championship, Scottish Open, and the World Open. Check out the action and place your next snooker bet at Betway.