Sports Betting Truths That Every Punter Can Learn From
From beginner, to average, to winning, sports betting truths can reveal many things to bettors as they progress. Learn the betting truths no one has told you about and get a head of the curve with in depth sports betting life lessons. All in all, sports bettors have a good chance of becoming profitable in the long run in more than one way. In essence, punters should be familiar with the very basic betting terms and know the very basics of probability theory. Moreover, en route they acquire sports betting truths along the way.
Between mental toughness, determination and versatility, winning lessons in sports betting come in more than one way. Lessons in life can be learned from almost everything that can be observed. From finding the best online casino with the best features and odds to place your sports bet to knowing which sports book offers live betting. On the whole, sports betting is entertaining and also simultaneously a school of thought and theory.
In any event, betting is a business for pro gamblers. Ultimately one can learn a lot from sports betting from how to run a successful business. For example, there's a lot of math and probability involved in sports betting. In regards to this, a sports bettor learns how to think quickly on their feet which is in itself, a sports betting truth. Sports betting possesses super benefits for the body and the mind and, it can also teach punters about life itself.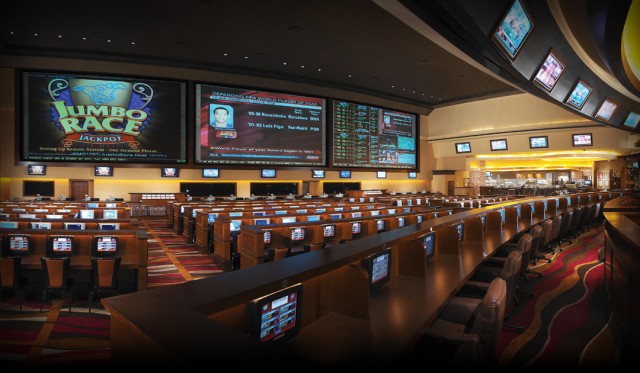 Sports Betting Truths: Mental Quickness, Determination and Insightfulness 
Athletes learn from their experience just like punters learn from their betting experience. Nevertheless these sports betting truths arise from playing the game and they teach one about principles and theories that not only serve in that moment alone. On the whole, these life lessons essentially train the athletes and sports bettors alike in mental aptitude. Keep reading to learn the top 11 sports betting truths that serve punters in sports betting as well in life at large.
13.) Tactfully Track Everything 
First start with simple bet tracking and then consider important areas like sport, league, bet, pre game/in-play, bet odds and bet source to name few. Afterwhich, start to track yourself from progress to bets to statistics to goals. For example, how much time did you spend on your bets and betting overall. Afterwhich you should analyse the collected data regularly. Think about sports betting like running a business. It would be irrational in running a business to not track its money flow. In the same way, punters should be trackers.
12.) Lose with grace and save face.
Just like there's a probability of winning, gambling simultaneously carries the odds of losing. However when a punter starts losing more, it is better to stop. Most importantly, punters should strive to use the money they can ultimately afford to lose. In the same way, athletes know when a play isn't working and when the game is over, they lose with grace. If the chance of losing overwhelms you then perhaps discontinue sports betting altogether. The ultimate rule of sticking with the budget should always be exercised with discipline.
11.) Bet on many sports events and several sportsbooks.
You can bet on two events or two teams, but you first and foremost need to choose the best among all sports books. In any event, there's more opportunity for winning and notably more gains especially from placing smaller bets. Many punters prefer betting on two teams or several different sportsbook especially for sports like boxing.
10.) Appearances can be deceptive.
If and when a bet looks too good to be true then it most likely probably is. In short, punters should  strive to learn to do your math before jumping into an attractive bet. By the way, the same is valid for a welcome bonus. So if an online casino proposes an amazing promotion or sign up bonus, bes sure to do your homework and check the small print.
The first lesson is to avoid betting for the sole reason that you like a player or a particular team. This is not ultimately a wise decision. On the whole, don't use your heart if the statistics tells you not to bet on that team because they have lesser odds of winning. By and large, bet on the team that is most likely to win.
9.) Don't let your Ego steer.
Each time when a punter gets too confident in their abilities to hit the jackpot, then their focus decreases. As a result, their ego begins to take control. This is the unexpecting time for a rude wake up call, so never get too confident because it effectively decreases your intuitive nature.  
8. ) No pain, no game.
So all your bets lost. Did you mistakenly think that sports betting was all about the glory and coming up a winner every time? Imagine an athlete on the field. They know first hand that there are some games you just can't win and that losing is in fact, a part of the game. All in all, experiencing loss and pain makes a victory even more sweet when it's achieved. 
7.) Hard work yields results. 
In sum, time, energy and enthusiasm equals success. For example, athletes have been through enough games to know the formula and see its results. When the game gets harder an athlete's stamina increases because in fact, hard work pays. Overall this principle won't change. There is no shortcut to a jackpot despite some of the all time biggest winners never playing more than one time. In brief, sports bettors just like athletes learn if they want something outstanding, they're going to have to work for it.
6.) If you don't play, you can't win.
First thing to remember, you win some and you lose some. However, what is most important is that you can't win, unless you play. Indeed it's helpful to accept loss as a part of the ebb and flow of the game.  Sports betting like sports teaches players to take a risk because the opportunity to win must be activated first and foremost inside of the player.
5.) Surround yourself with wise counsel. 
Although experience is the wisest teacher, athlete rely on their coach for counsel and strategy. In this same way, punters should check out pro gamblers on that offer webinars. On the other hand, consider following pro gamblers and sportsbooks on Twitter to keep your ear tuned in with the current beat of the gambling industry. All in all, you become like who you ultimately surround yourself with so it's important to realize to choose wisely.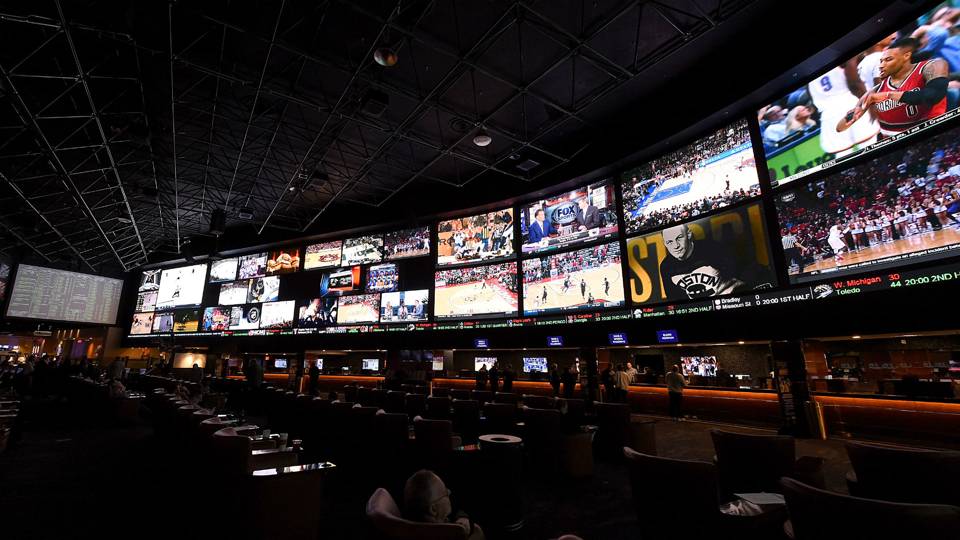 4.) Invest in team building
It's called trust and teamwork and on the field, athletes participate in team building exercises to improve playing together. Similarly punters investing in a solid sportsbook enhances betting. Nothing quite teaches us teamwork and trust as a great time spent watching any sports of your choice on a sports book with live streaming betting options.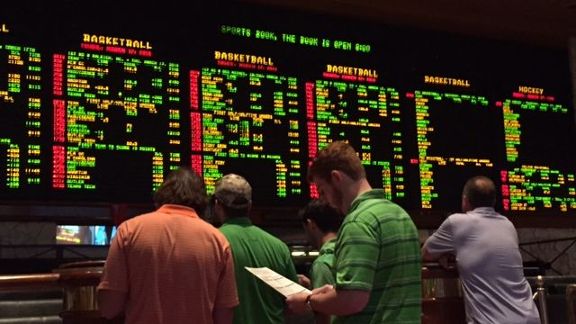 3.) Saying No Is The Biggest Edge
While there are many ways punters try to come up on games with odds stacked against them, none are as entirely successful as knowing when to say no. The art of knowing when to bet and when not to is indeed a delicate balance. Despite not being able to win unless you play, it's also key to learn when to pass on less than perfect opportunities. This in fact is just as good as winning because punters can play the market and maximize their opportunities. 
In detail, the first rule in sports betting or with any kind of gambling is to set a budget and stick to it. Overall sports betting is easier if the punter figures out how to use a budget too. There are numerous ways in setting up a budget. On one hand, punters can implement a set amount. On the other hand, punters can set up a bank account or credit card specifically for sports betting which prevents the hobby from interfering with other monies. 
2.) Sports betting is a marathon not a sprint.
Despite the pace and fervor involved in gambling, a point often overlooked is that pro punters utilize patience within gambling. Specifically the value in gambling is the ability to earn over the course of a lifetime. Therefore, play to win for the long haul rather than burning out which sets you up to chase losses. For example,  increase personal longevity at a table or game by setting a personal limit on your bankroll. This effectively allows punters to tailor their time in a game that is essentially designed to manipulate and distort time.
1.) The more you know, the more you grow.
Okay, so maybe G.I. Joe said it first, but it's important to continue to learn new sports betting information. For example, brushing up on sports betting vocabulary essentially equips the punter like a soldier preparing for the battle field of sports betting. Take your enjoyment of sports betting to a competitive level and make the most out of your bet.