Sports Betting Movies and Films that Sports Bettors Will Enjoy
Notably Hollywood loves a good story and in regards to sports betting movies, there's a wealth of stories to tell. In particular, the factors of sports betting embodies precisely what writers employ in a storyline: stakes, action, odds and opportunity.  On the positive side, punters can watch the story arch of a gambler while vicariously living through their experience. Significantly this delivers an implied learning experience which may prove to be informative as well as entertaining. On a whole, sports betting movies, movies about sports, and sports betting documentaries supplies relatable and relevant content to sports bettors and largely information in which, sports bettor are interested and ultimately relate to.
In essence, the thrills and the spills of gambling are experienced through watching sports betting films. As a result, punters can officially relax from strategizing while still reveling at the sports betting industry at large. With attention to niche markets of sports betting, movies explore characters similar to the common day punter. From horse racing, to exploring the gambling industry at large, to the more sinister underbelly of problem gambling, movie characters seemingly embody punters themselves. Surely amongst the following sports betting movies, there's a gambler or situation that every sports bettor can genuinely relate to.
By and large, punters may ultimately discover that the entertainment industry at times takes a low aim at portraying the gambling industry. However, its portrayal goes in many different directions from comedy to down and dirty true stories. The adage 'what goes up, must come down,' is a central theme to sports betting and moreover, sports betting movies and films. It's important to realize why punters enjoy sports betting movies. First because they essentially glorify when the going is good. It's a payoff without having to pay in. On the negative side, they quickly see how the tables can suddenly turn against a gambler.
Sports Betting Movies Portray The Industry in All Its Shades
Eight Men Out
For the most part, Eight Men Out is John Sayles' recounting of the 1919 "Black Sox" incident, in which the Chicago team conspired with organized-gambling powers. As a result, they overthrew the World Series. In Eight Men Out, this sports betting movie tells the true story of the infamous 'Black Sox' scandal of 1919. In brief, the White Sox players deliberately lost the World Series. This gambling movie depicts the scandal in the context of a labor dispute between the players and their then power hungry team owner. Furthermore, it entails how mobster Arnold Rothstein took advantage of the dispute.
Let It Ride
First and foremost this sports betting movie is in essence a comedy directed by Joe Pytka. Additionally, the story revolves around one, Richard Dreyfuss who is known as Trotter. In the long run, Trotter is a cab driver who gets a hot tip on a horse race. Thereafter he soon finds himself on the gambling hot streak of his life. All in all, Richard Dreyfuss is a horse-racing addict who begs God for one big win before he gives up gambling and has his prayers answered.
Diggstown
In this sport betting movie, Gabriel Caine has just been released from prison. Afterwhich, he sets up a bet with a business man. Furthermore, the business man owns most of a boxing-mad town called Diggstown.
In brief, the bet is that Gabe can find a boxer that will knock out 10 Diggstown men, in a boxing ring, within 24 hours. Ultimately, "Honey" Roy Palmer is the man for the job. Furthermore, a sub plot is thrown in. Charles Macum Diggs, a heavyweight champion that not only gave the town its name, is now confined to a wheelchair.
Lay The Favorite
Directed by Stephen Frears, Lay The Favorite is a sports betting movie that'll delight. Overall, Beth Raymer leaves her dancing job at a strip club to become a Las Vegas cocktail waitress. In addition there's Dink, a professional sports bettor who sees through Beth's bubbly exterior.  Dink offers her a job placing bets all over town to gain an advantage over the casinos.
Beth's impeccable mind for numbers deems her Dink's good-luck charm. On the other hand, Dink's gorgeous-but-frigid wife gets jealous. In the long run, with no other choice but to fire Beth, Dink's luck runs out. Ultimately Beth heads to New York to work for a bookie. However a turn of events lands her squarely on the wrong side of the law.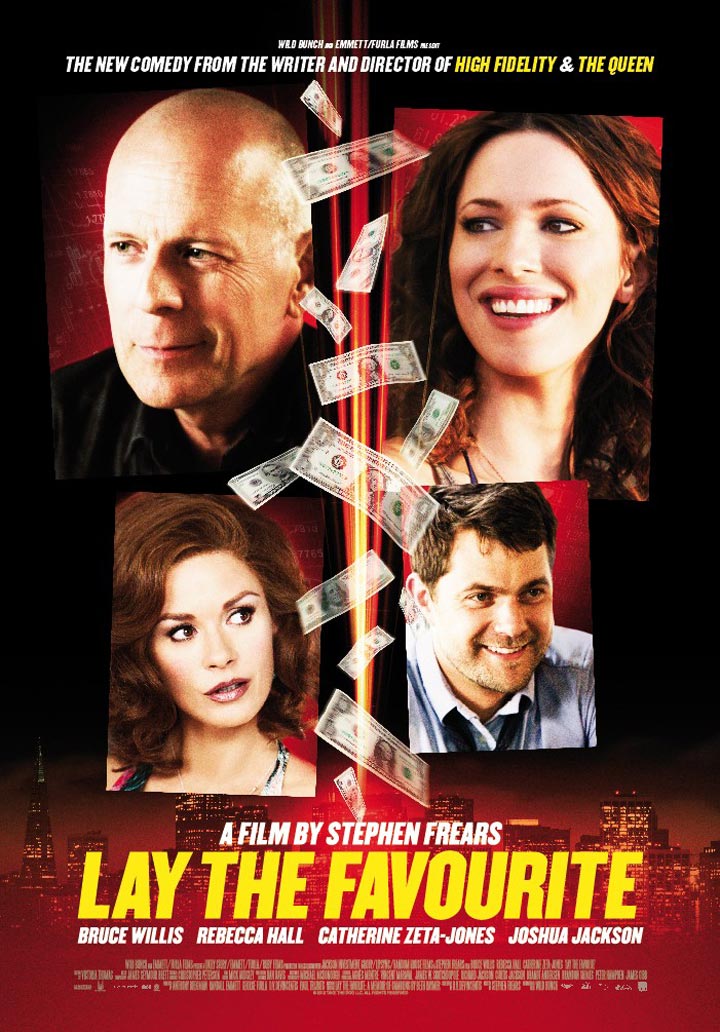 Bookies
Bookies is a sports betting movies that focuses on four college friends who become small-time bookies. Generally speaking, they find their world spinning dangerously out of control when their greed attracts the attention of organized crime. To be noted, the film stars Nick Stahl, Lukas Haas, and Johnny Galecki as college buddies Toby, Casey, and Jude.
First and foremost, the sports betting movie begins with the trio upset over a huge gambling loss. Next after paying up, they decide that they are on the wrong side of the transaction. Thereafter, they concoct a plan to become bookies themselves.
In addition, the young entrepreneurs devise a system that involves leaving money in unpopular books at the library. Before long, these guys are rolling in the dough. On the negative side, they're making too much profit. Ultimately cutting into the business of the local mafia. With the stakes heightened, this sports betting movie plays on despite the odds.
Two For The Money
Directed by D.J. Caruso and produced in 2005, Two For The Money is a sports betting movie punters will enjoy. Moreover, the movie's main character is a former college football star that suffers a career-ending knee injury and aligns himself with one of the most renowned touts in the sports gambling industry.
Even Money
As many gamblers realize, gambling entails a dark underbelly. One in which, gambling for fun turn to problem gambling in a blink of an eye. Furthermore in this specific sports betting movie, gambling addiction bring the stories of three otherwise unconnected people together. In the long run, viewers watch as it destroys each of the character's lives.
This Sporting Life
By and large, this sports gambling movie is  based on the novel This Sporting Life which was written in 1960 by David Storey. The central character is Frank Machin. The movie tells the tale of Frank, a driven young man in early 60s in England who want to make it in professional rugby league. 
Most importantly there's sports, risk and the heightening stakes in this sports betting drama starring Richard Harris. In brief, he's an athletic coal miner who aspires to be a pro rugby player. To be noted, he becomes one of the most brutal and arrogant players in the business. As a result, he amasses a fortune and beats the odds.
Slap Shot
Overall this may not be a movie directly about sports betting but you can bet that it's about sports. Sports betting in essence is an absolute love for the game and all its angles. For example, in regards to Slap Shot viewers can anticipate an entertaining movie about a failing ice hockey team that faces insurmountable odds. However by employing constant fighting and violence during games, they essentially embody the hockey stereotype which proves to be comical relief.
Jerry Mcguire
For the most part, when a sports agent has a moral epiphany and is fired for expressing it, you have the premise for this sports betting movie. The central character thereafter decides to put his new philosophy to the test. Furthermore, he becomes an independent agent with the only athlete who stays with him and his former secretary. Check out this sports betting movie as well as sports betting webinars.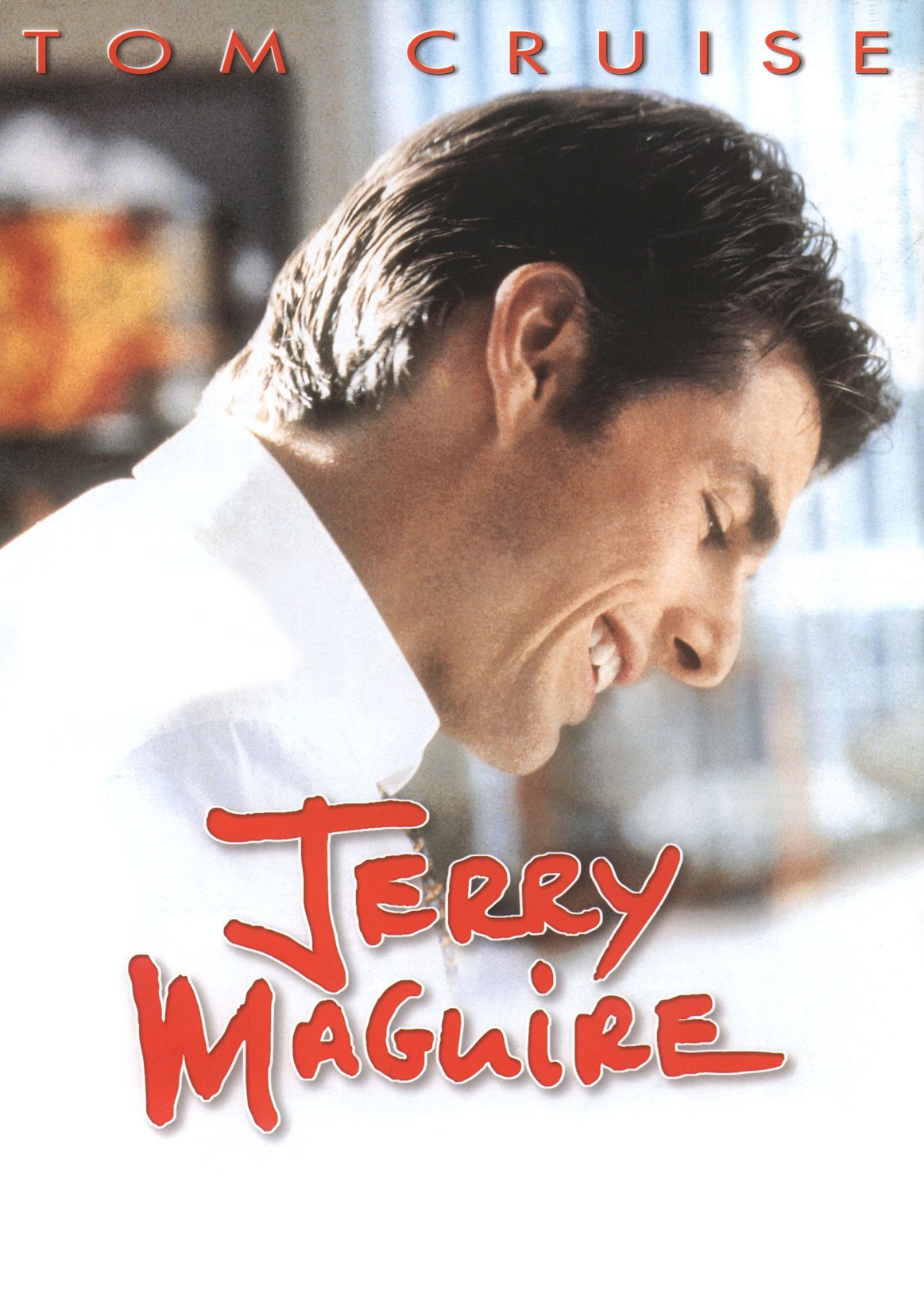 The Wrestler
If you've ever placed on a wrestling match then surely you'll enjoy watching The Wrestler. Directed by Darren Aronofsky, this movie is about a washed up professional wrestler that must retire. On the other hand, he finds his quest for a new life outside the ring a dispiriting struggle. Overall, before watching this movie, place a friendly bet on if the character has a winning chance at overcoming the odds and thereafter, watch to play your own wager!
Hoop Dreams
Learn more about athletes that overcame the odds in Hoop Dreams. To be specific, two African-American kids named William Gates and Arthur Agee are from Chicago's inner city. Moreover they're gifted basketball players and dream of someday starring in the NBA. Eventually discussing ambition, competition, race and class in society as well as value structures. Learn more about factors involved in healthy sports betting habits. 
Sports Betting Movies Entertain Without The Sweat
In conclusion, while there are movies about an athlete or a particular niche of the sports betting market, there are also movies about bookies, agents and notable sports betting legends. Furthermore, movies provide the chance to participate vicariously through watching. Thereafter, punters acquire entertaining stories relevant to their love of the game. In sum, view more interesting sports betting related content on podcasts and books.